Summer, sun, sea and the sweet smell of Çıra pine trees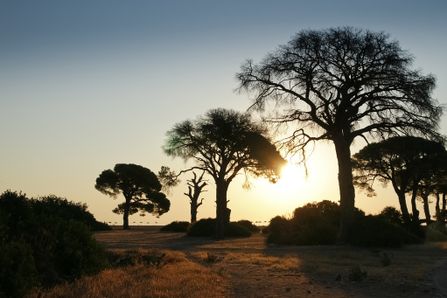 The Çıra pine tree is found in very few places in the World. In English, "Çıra" means resinous wood, and indeed the resin content is so high that the wood is used in flares and matches, although nowadays the trees are protected. Çıralı derives it's name from the trees.
Currently the turtles are arriving on the beach to lay their eggs. This is a wonder of nature, which one can observe from the beach, as long as the turtles are not disturbed.
Enjoy our natural and roomy oasis in Çıralı, one of the first guesthouses here. Relax amongst our orange and lemon trees, palms and exotic flowers.
"Jawash" means slow, and we look forward to sharing this tradition with you. Forget your everyday stress, and we will help you relax and recuperate. Mass tourism is a foreign concept here. We cater for smaller numbers and provide traditional Turkish food. We carefully prepare our food, using natural ingredients, and offer these as a buffet or snack with tea or coffee, or even as a barbecue.
If you wish things louder, livelier and faster, then look no further than the many clubs and bars in nearby Olympos.
Our flexible Shuttle-Service does much more than provide an airport transfer. We can help you decide where to go, point out less well known attractions and provide you with the necessary contacts for events and cultural experiences. We are always willing to help with your special wishes.
You can enjoy our hospitality in apartments, air-conditioned roms with up to four beds, caravan or tent. Our garden provides many natural nooks and crannies, where you can enjoy peace and quiet, and when you wish company, we are always pleased to sit together with our guests.
You can also take advantage of our leisure offerings - A tour on our boat "NAZAR". Swimming, walking, cycling, fishing and reading. Barbecue at the camp fire. Sun-bathing on the beach in our deck-chairs, only 100metres from your room.
We look forward to welcoming you in Çıralı.